Feel free to contact us via the contact form. Welcome to enter your contact details in the form below! We will call you during the day.
You can also reach us by phone: 046 12 00 04
Monday – Thursday: 08-12 och 13-16
Fridays: 08-12 and 13-15:00
Cancellation must take place at least 24 hours before the scheduled visit time, otherwise half the price of the visit will be charged.
If you want to get in touch with us, you can use the contact form below and we will get back to you by phone. As we protect your privacy and comply with GDPR, medical data and personal data should not be sent digitally.
Warm welcome!
Stortorget 1, vån. 4
222 23 Lund
Monday: 08.00-17.00
Tuesday: 08.00-17.00
Wednesday: 08.00-17.00
Thursday: 08.00-17.00
Fridays: 08.00-15.00
Closed for lunch 12.00–13.00
The clinic is open between 27-30/12

We are located in the middle of central Lund
If you take the car, there are many good parking options near the clinic, both outdoors (Coop konsums parking) and in the parking garage (Färgaren). After 15 you can also park centrally at Mårtenstorget's car park
Opening hours
Monday: 08.00-17.00
Tuesday: 08.00-18.00
Wednesday: 08.00-17.00
Thursday: 08.00-18.00
Friday: 08.00-15.00
Closed for lunch: 12.00-13.00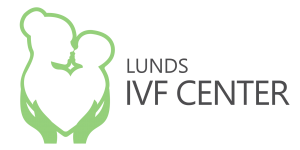 Copyright 2021 – Lunds IVF Center