In order to be able to offer an individualized/tailored treatment for you/you, a fertility investigation is initially carried out by one of our experienced specialists in reproductive medicine.
At the first visit:
A general review of the general state of health as well as factors of specific relevance to fertility.
The woman's uterus and ovaries are examined with ultrasound and evaluated from a fertility perspective
Based on what emerged during the visit, the necessary blood samples are checked, such as:

AMH (anti-Müllerian hormone) which together with the rest of the investigation can give a picture of the egg reserve.
Blood tests to rule out thyroid disorders
If the investigation gives an indication for assisted fertilization, the following blood samples need to be checked: HIV; Hepatitis B, C; HTLV I, II; Syphilis.
If necessary, the fallopian tubes are examined, which is called fallopian tube flushing (HSS).
Semen samples are checked to analyze sperm quantity and quality.
After a completed fertility investigation, a summary is made and the doctor proposes an individualized plan of treatment. There are different types of treatment depending on what the investigation shows, as below:
In case of sparse or absent ovulation, the woman can be stimulated by tablet treatment or hormone injections.
Insemination with the man's / donated sperm.
IVF - In vitro fertilization
IVF/ICSI with the couple's own eggs and sperm or with donated sperm and/or eggs.
The timing of when an embryo is most likely to attach to the lining of the uterus (endometrium) can be unique to each individual woman. ERA test is a genetic analysis that can help find the most optimal time when the endometrium in the uterus is most receptive to an embryo and thus improve the odds of the embryo being able to attach.
When is it appropriate to do ERA testing?
ERA test is suitable when there have been several unsuccessful IVF treatments despite good quality embryos, repeated miscarriages or in case of egg donation.
How does the ERA test work?
The test is taken via a thin catheter that is inserted into the uterus. Before the ERA test, a stimulation is done, just like before the introduction of a frozen embryo. At the time when the embryo should have been inserted, the sample is taken instead. Samples from the endometrium are taken and sent to the laboratory for analysis. In ERA testing, many genes are analyzed to determine the optimal time for embryo transfer.
Interested in ERA testing?
You are welcome to contact us for more information and to book an appointment! Even you who do not undergo treatment with us are welcome to take samples.
A fertility treatment can be demanding. Regardless of whether the treatment is successful or not. Feelings of stress, hopes, disappointments, mental stress and powerlessness replace each other. It is possible to see a psychologist during and after treatment
Opening hours
Monday: 08.00-17.00
Tuesday: 08.00-18.00
Wednesday: 08.00-17.00
Thursday: 08.00-18.00
Friday: 08.00-15.00
Closed for lunch: 12.00-13.00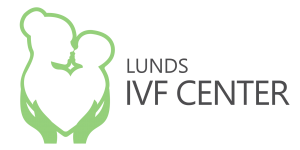 Copyright 2021 – Lunds IVF Center